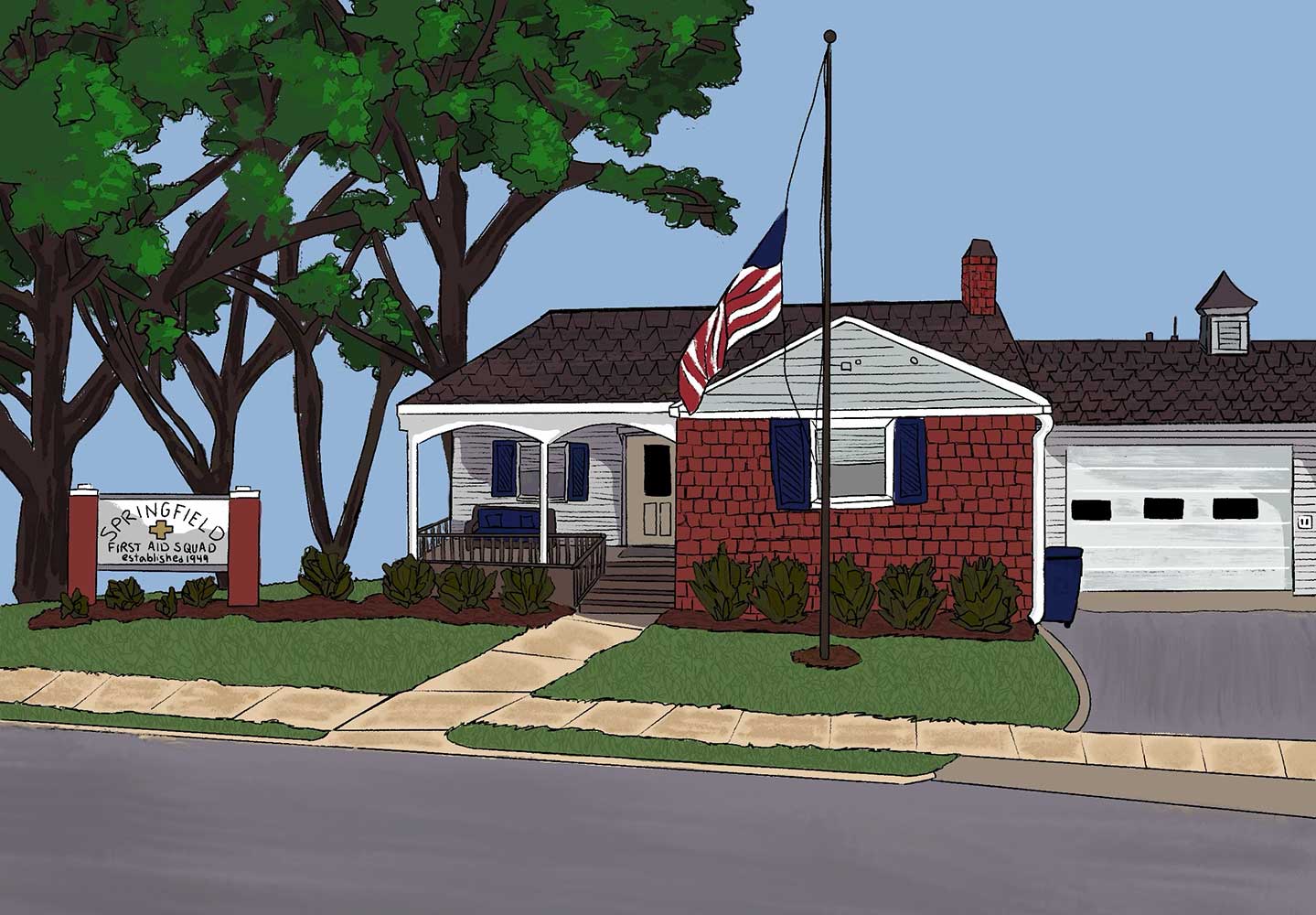 When the Squad was first formed in 1949, members met in each other's homes, or in town hall. Besides organizing themselves and getting trained to help their fellow residents, a major task was to establish a headquarters for the Squad.
Plans were drawn up. $12,000 in donations were raised and a mortgage was taken out to cover the balance. Local electricians, plumbers and others donated their services to help build the "Squad house." It was valued at $25,000 when dedicated on November 4, 1956.
Today, the Squad House features two heated & air conditioned garage bays, a meeting & training room, a kitchen, an office and bathrooms, all on the ground level. The latest "addition" was the creation of the Daniel D. Kalem Crew Room in the basement. This is gives our on-duty crews a dedicated space to relax in between calls, regardless of the meetings or training going on upstairs.