While donations are critical to supporting our mission, our greatest need is people. Volunteers are the most important ingredient in the mix needed to provide quality care to our patients. Volunteers also order supplies, maintain our equipment & headquarters, train, schedule, and much more.
No prior experience is needed. The Squad provides you with the training you need, either in-house or by paying the costs associated with programs run by other organizations in the area. You will also be issued uniforms and are covered by our liability & life insurance. The only requirements are that you be age 16 or older, be in good physical health and be interested in helping others.
Or, if you are not ready to commit just yet, drop us an e-mail at membership@springfieldfas.org or call 973-908-8EMS. We'll get in touch with you to answer any questions and, if you are interested, arrange for you to ride-along with one of our crews to see if this is a commitment that is for you.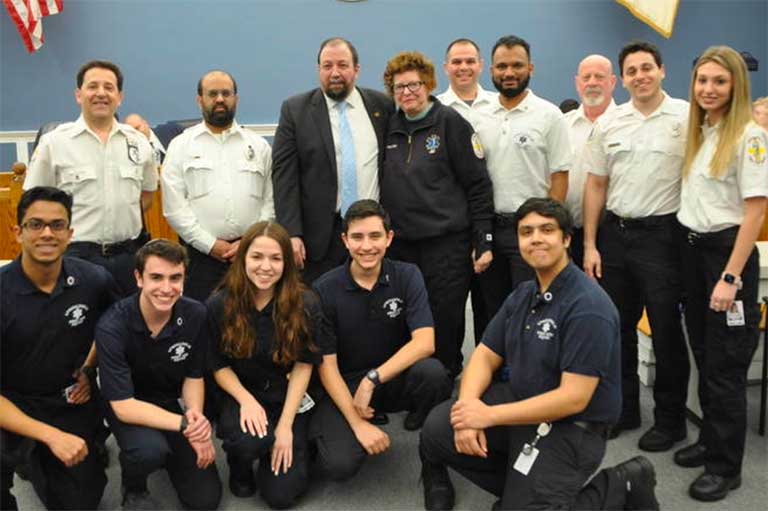 Not from nearby? While we are always looking for as many members as possible, we realize Springfield may be too far away for some. If this is the case for you, a visit to VolunteerEMS.org may help you find a volunteer EMS agency near you.